Toddler class? With his Mama of course.
Now, every Sunday he will spent time with Mama alone to do lots of fantastic activities specifically for his development.
Then, as Hambali's latest milestones has developed rapidly, I reckon he needs activities to extend the current knowledge acquired and so starting last Sunday onwards, he will do various suitable activities.
The objective of all these activities was for his fine-motor skill development as well as enhancement for what he already knew.
These was what he did....
After breakfast, headed playground and played there for a while with his Abang. Then, few minutes break, he continued with this activity.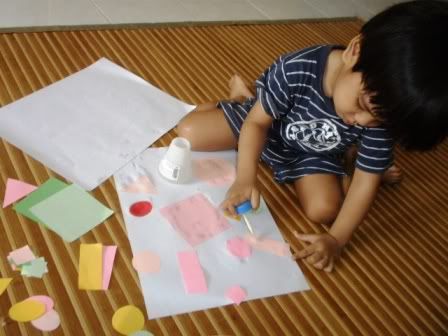 I've made cut-outs of basic shapes (circle, square, triangle, rectangle & oval) with different sizes & colours and asked him to use glue for the first time, creating his own masterpiece.
First, he just arranged all the shapes like this.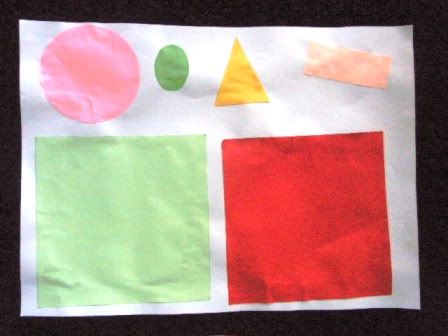 Then, with my encouragement, he continued with this.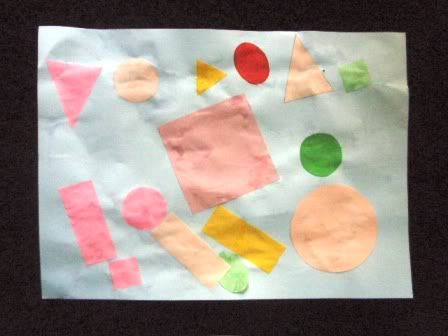 This activity took about 15 minutes to accomplish. With no break, we continued with this one...
He was diligent on this activity as managed to follow steps by steps and managed to be so clean. It took him only 10 minutes to complete this as I taught about prime colours, combined prime colours became secondary colours.
Tadaa!! His first brush painting!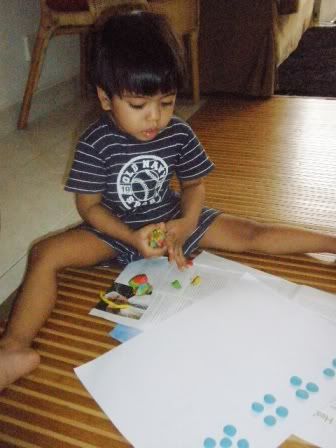 After that, about 30 minutes he had fun with princing, rolling, fisting, squeezing this plasticine. He told me he made a car and balls. I played along with him and so I did this which I plastered on the fridge later on.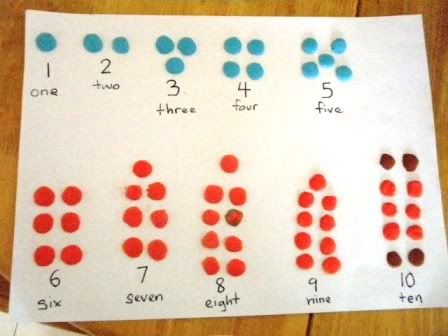 We stopped for lunch break, quiet time followed next where I read to him and he played for a while and then he had his naptime. Once he woke up, he had his snack, then off we did another activity.
This is wipe-clean book where you can reused.

Hambali loved writing on it and see how he managed to connect the dots of the straight lines.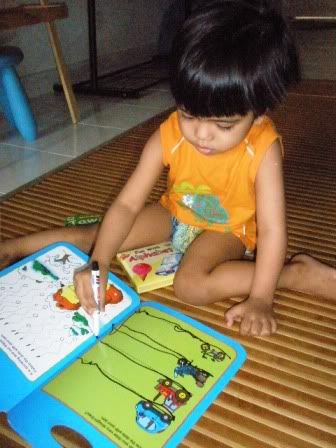 He followed my lead and glad that he was willingly to hold the marker right.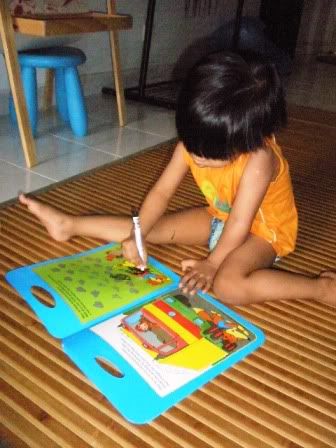 Not bad on first time pre-writing practice for a toddler.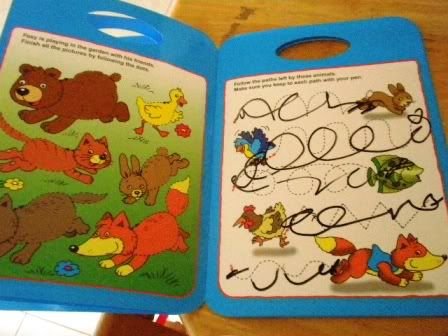 Then, he off to do his daily favourite activity..SCRIBBLING on the Art Easel.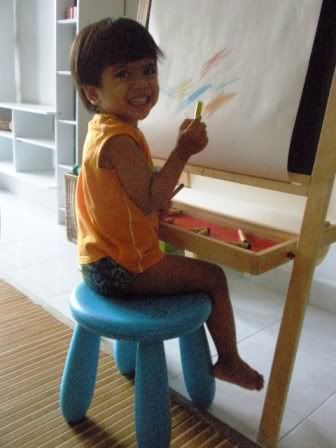 All his mastepices I hung it on the wall nearby his room at his eye-level. Will be hang it there till this Sunday for more activity.
NEXT :

Maths pre-skills activity : Seriation, comparing sizes and more art activity (science concept)