Hambali did his first 'human being' scribbled when he was 2 and a half years old.
Now, at almost 33 months old, he is so into LEGO set. Look at his masterpieces...
He said this "Mama, GIRAFFE".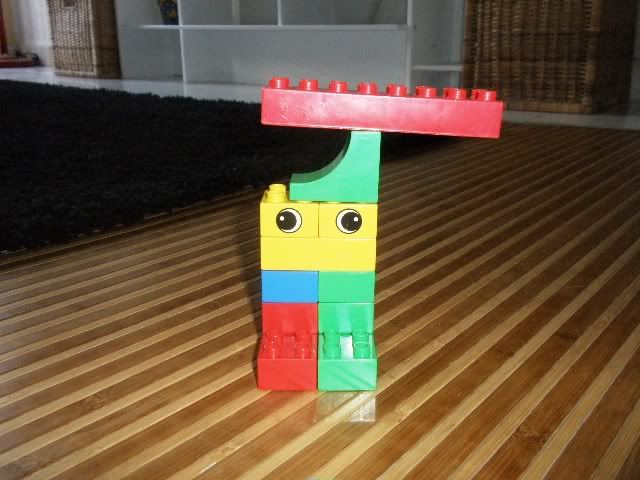 Few days later, "Tengok ni (see this), ROBOT!"
And, last night, he built this...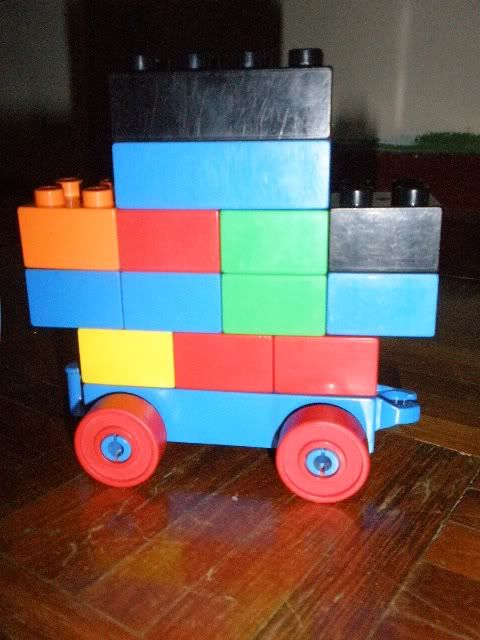 showed this to us & guessed what? 'Keta Wonderpets' (Wonderpet Cartoon Vehicle) and sang the song as well!

Our little Da Vinci in the making...